Bear Watching in Luxury Cabin
An Experience You Will Never Forget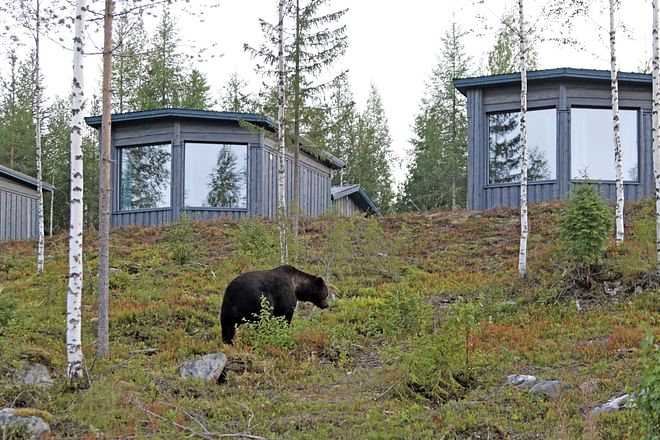 Price / person starting from
495 €
Available
1st April - 15th October
Our Luxury Bear Cabin is one of the best places in the world to observe bears. The probability to see a bear is high, 90-99 % depending on the month. Some evenings numerous bears come at once, and often some can be seen in close proximity to the Cabin, only a few meters away.
The Bear season starts at the beginning of April with a white blanket of snow, continuing through the green summer, ending with the vibrant colours of autumn in October.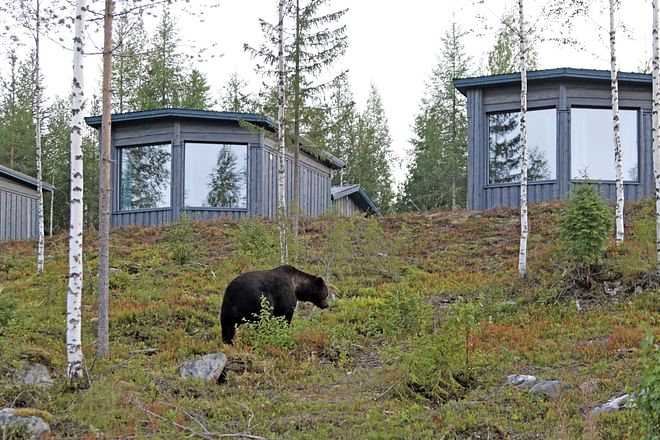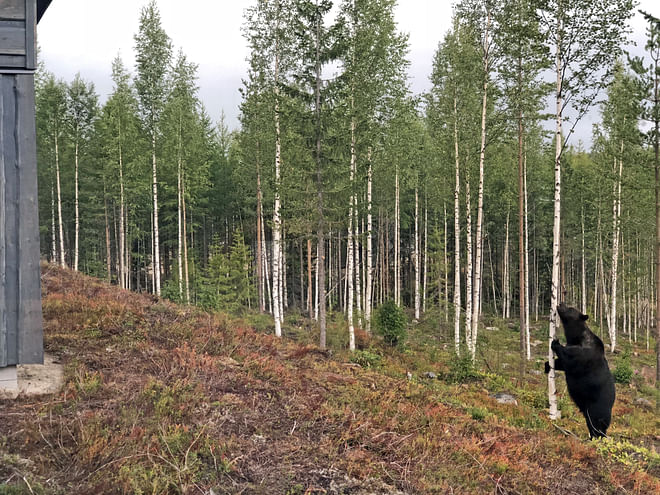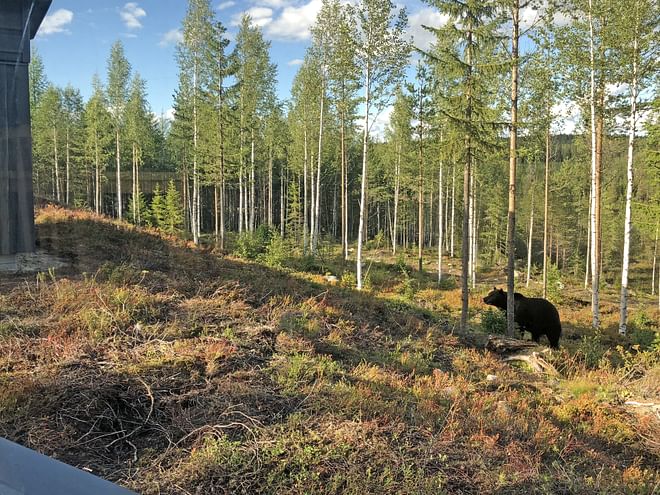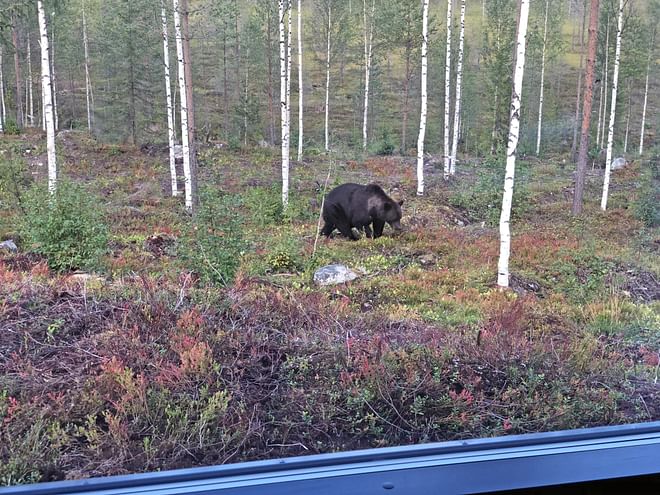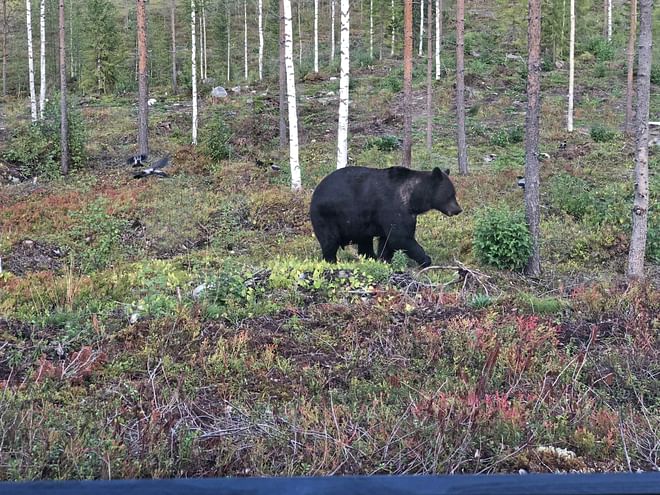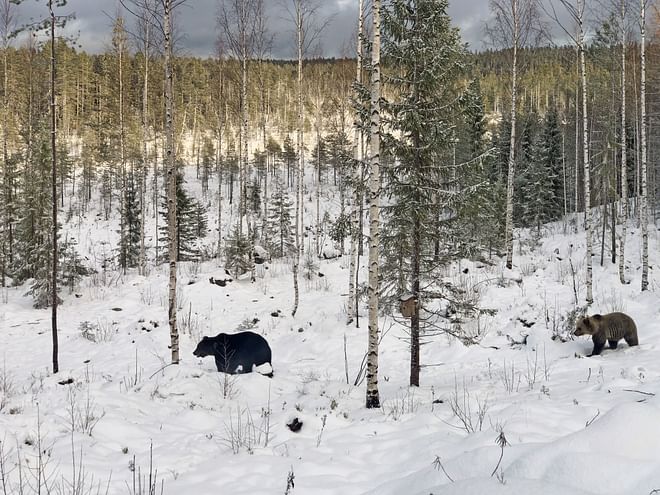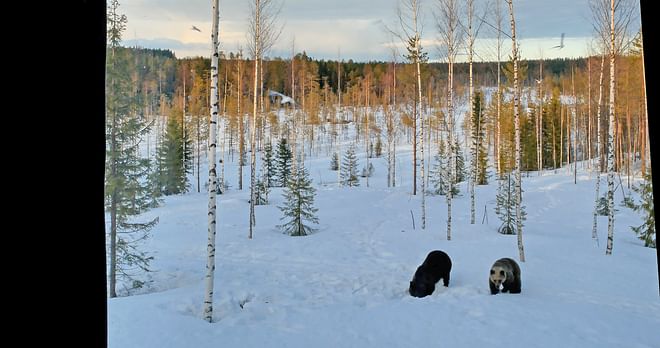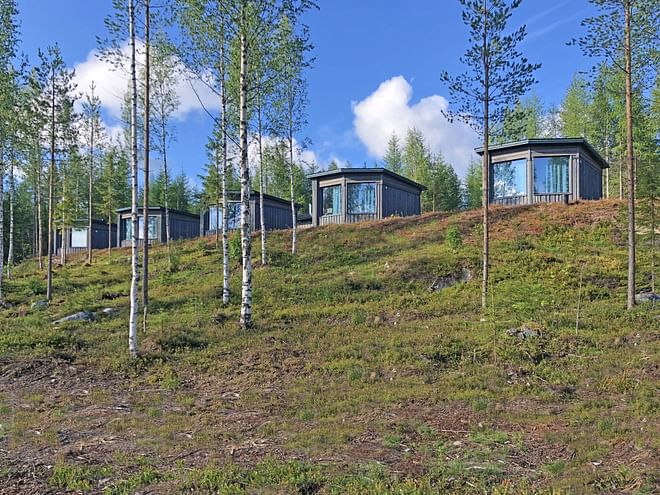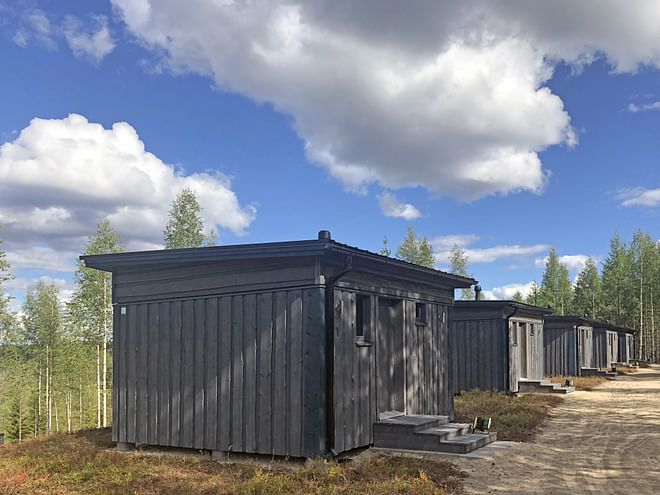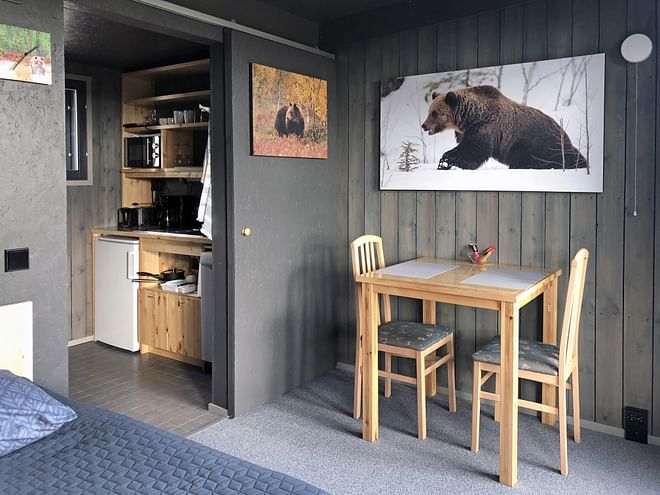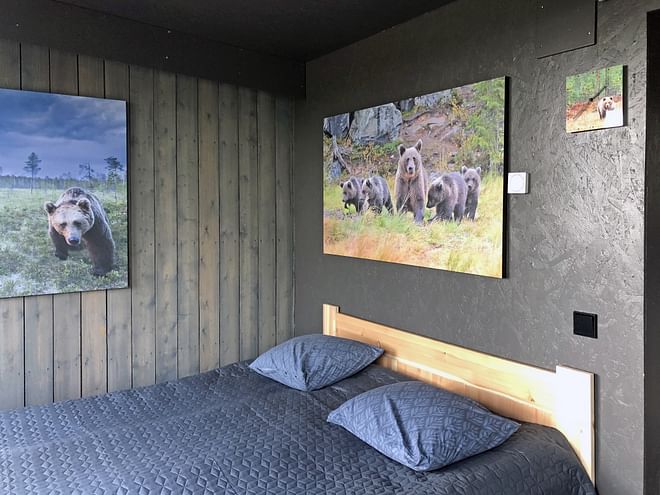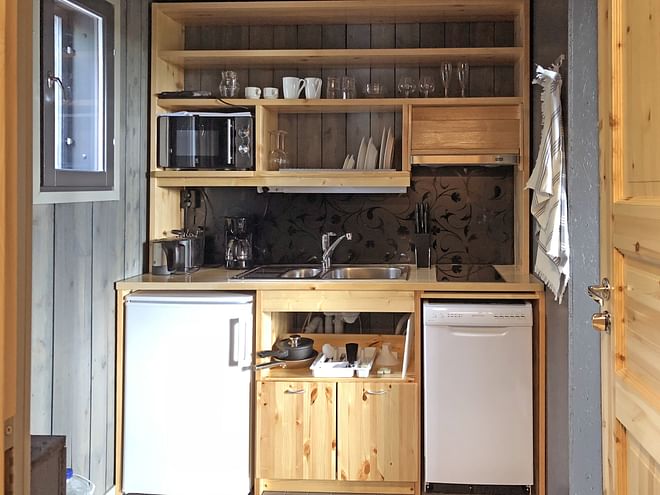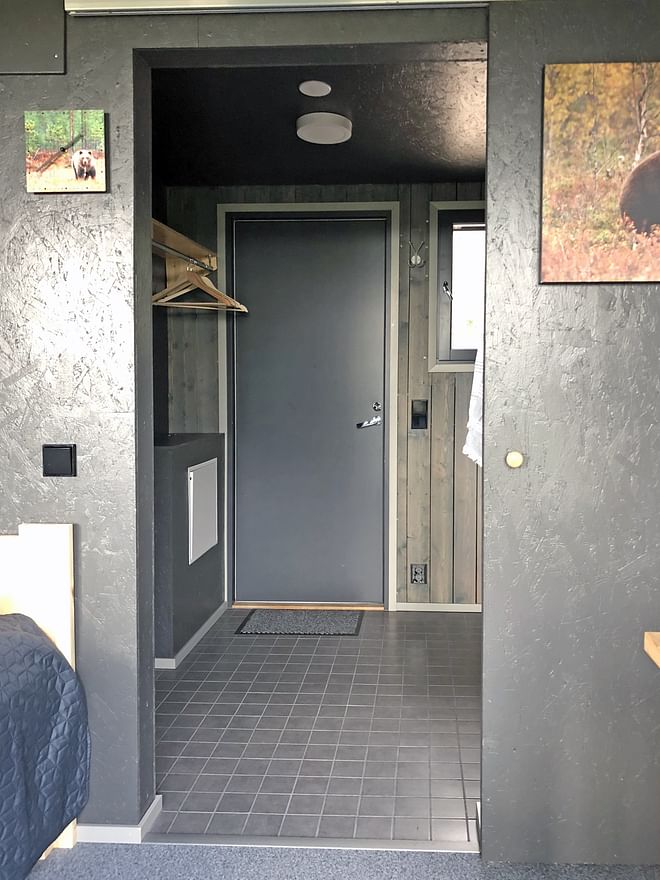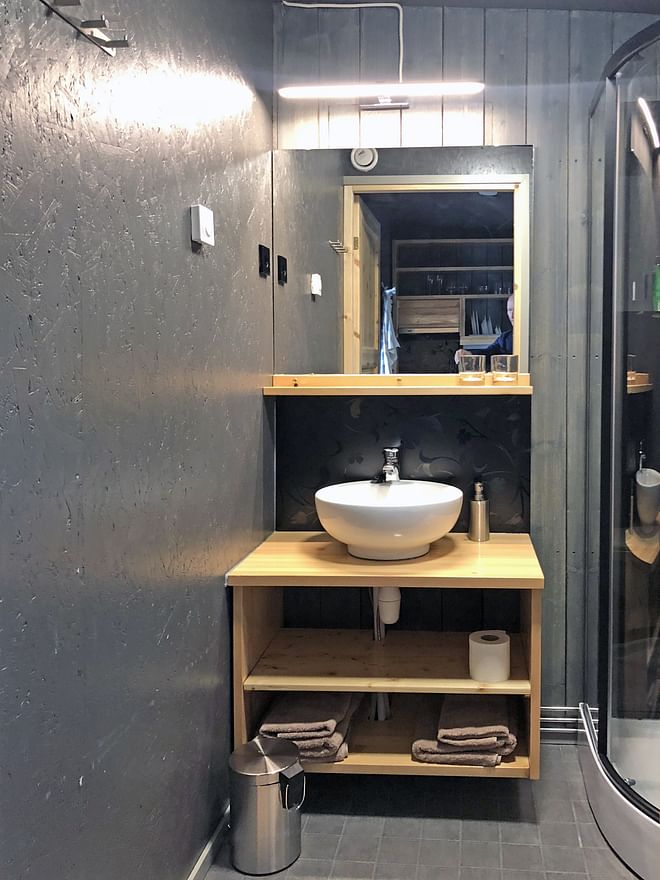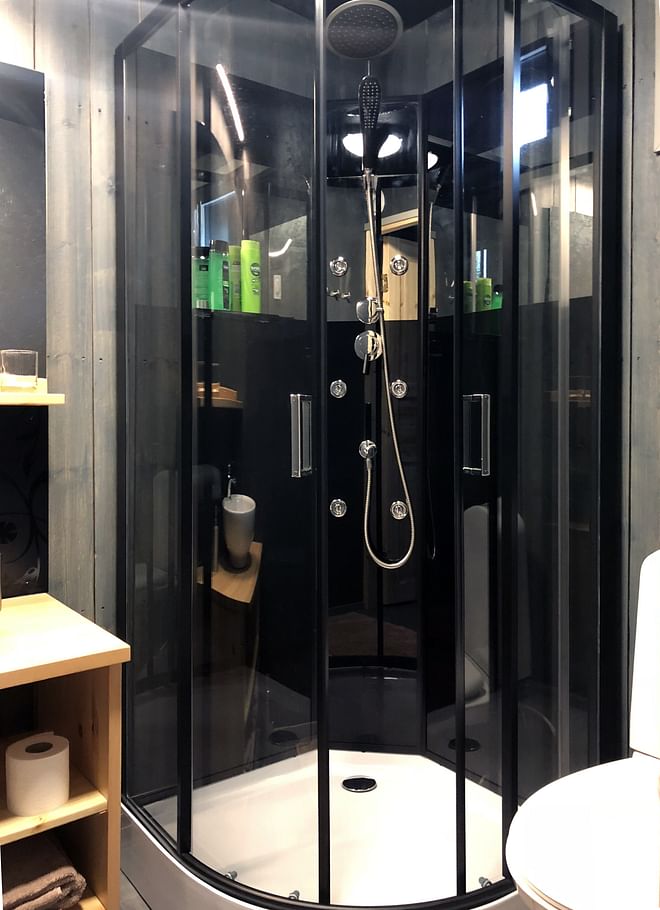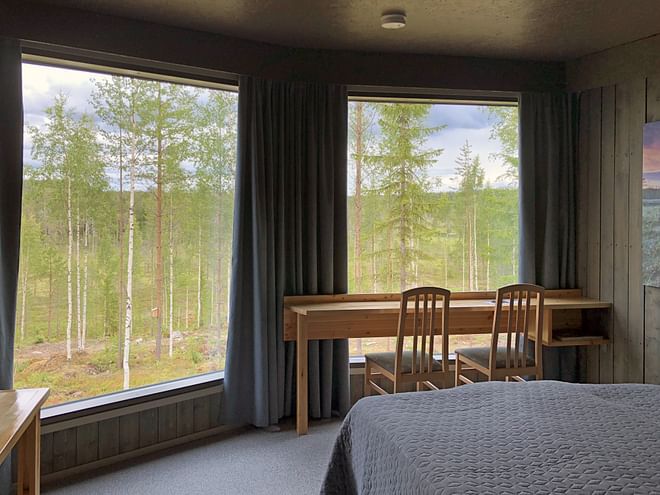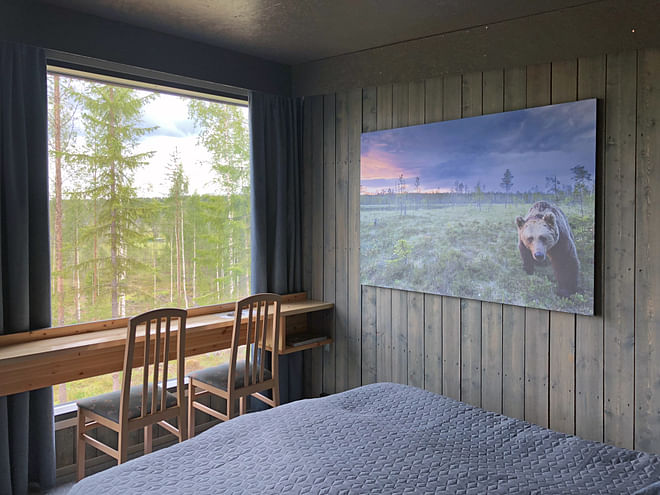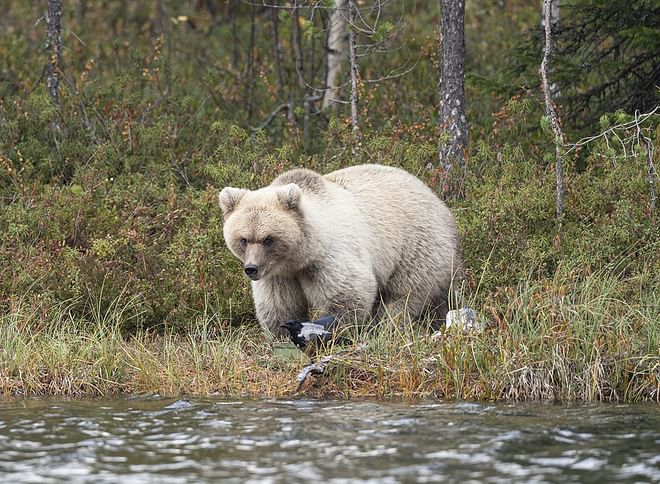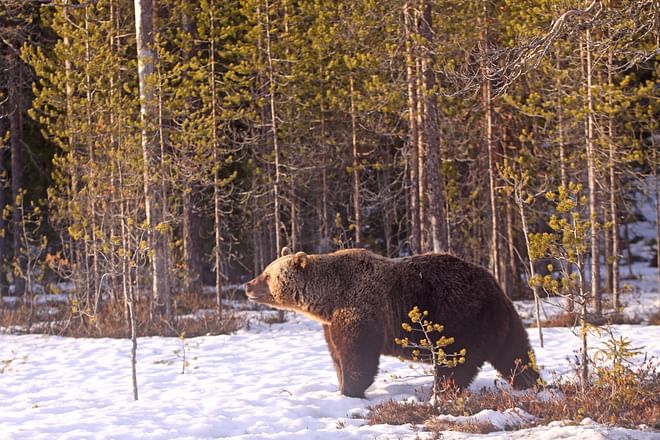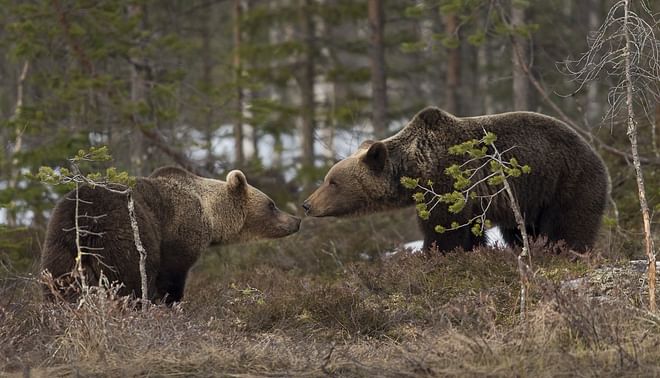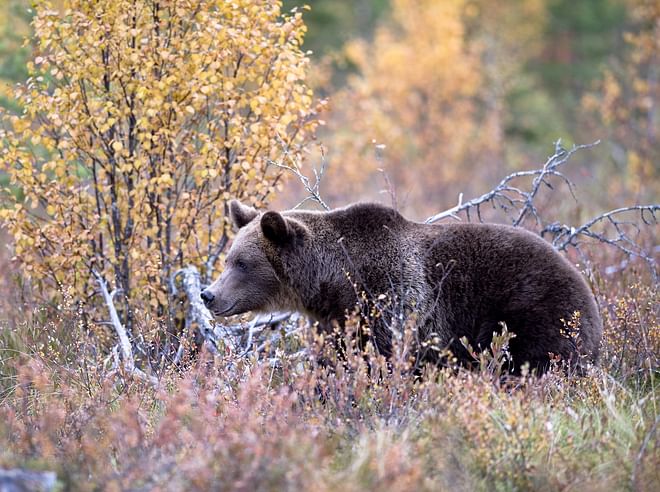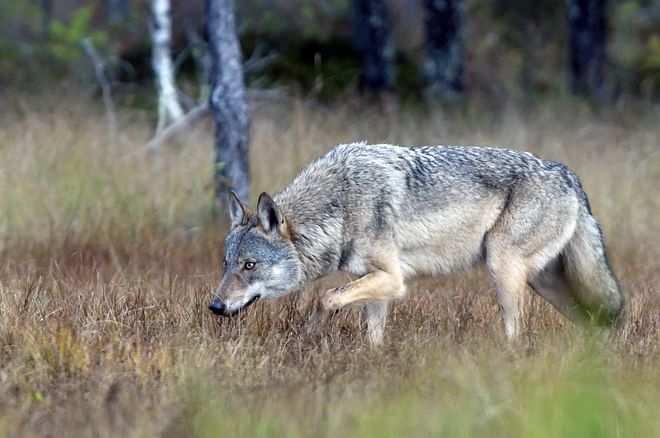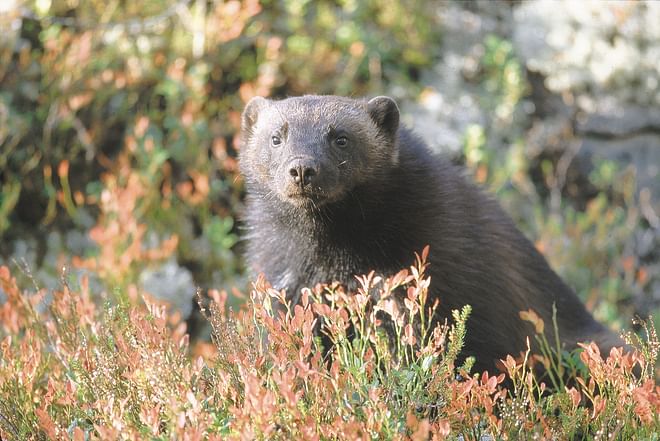 Agenda
There is something truly magical about observing living, breathing wild animals in their natural habitat.
NOW you can do it from the comfort of a luxury cabin as we offer you a truly unique, one for the bucket list kind of experince in the wildnerness of Vartius, Finland.
The area near the Russian border is known for its active and abundant wildlife.
Get comfortable and observe the mighty predators of Finland at close proximity.
At any given moment you might get a visit from a brown bear, wolverine, red fox or a wolf.
The midnight sun, earthy autumnal colours, Northern lights and the return of the bears after a winterlong hibernation; every season offers its own special moments.
The probability of a sighting or numerous sightings is very high yet even with our long history of wildlife services, nature remains beautifully independent, uncontrolled and wild.
Our fully-equipped state-of-the-art luxury cabins in the heart of the Finnish wilderness are suitable for all year round use. The cabins have been built using locally sourced materials of the highest quality making for sustainable, low carbon footprint accommodation.
The cabins overlook a very Finnish scenery of mixed woodland and a swamp, and this very nature has also been incorporated into the minimalistic Scandi interior. The high, nearly floor to ceiling windows let natural light flood in and give you a wide panoramic view of the surrounding nature.
What a great way to de-stress and reconnect in the peace and quiet, surrounded by majestic wildlife.
The seasons all vary greatly from one another. Every season and every night in one of our cabins offers a unique opportunity to witness the wonders of wildlife.
We promise it will be An Experience You Will Never Forget.
Day 1
Coming afternoon,
At 1:00p.m.- 4:00p.m. Check in
At 4:00- p.m. Early dinner in Centre Extra fee 20,-/person
At 5:00 p.m. Information about cabin and bears, short walk to the cabin (700 m). Needed transfer
Day 2
At 7:30 a.m. Breakfast in Centre Extra fee 10,-/person
At - 12:00p.m. Check-out from Cabin.
Book Online