Bear Photography on Summer
Summer nights are full of light, which makes it possible to photograph throughout the whole night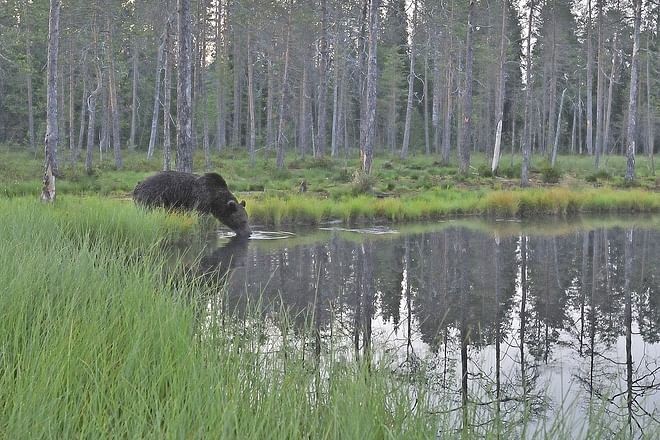 Price / person starting from
159 €
Available
1st May - 30th August
May
The colours in the beginning of May vary in shades of brown. Green vegetation exists only in the needles of pines, until towards the end of May when the ground has shades of green. In June ground is already covered extensively with green vegetation. In mid-May terrain is still wet from the water of melted snow, after the middle of the month terrain begins to dry up.  
June, July, August
The Finnish summer is light, warm and green, the vegetation is lush and plants blossom. After mid-June birds breeding season is almost over. The birds stop singing but the broods of waterfowl can visit the ponds. The howling of wolves can be heard on calm summer nights from afar and sometimes wolves may come to the hide area whereupon photographing them is possible. Also wolverines move around the hide area during summertime. Throughout the summer it is light, daylength become longer from early summer, during Midsummer there is the most amount of light when it is light for almost 24 hours. The light on summer nights is enough for photography throughout the night. Sunset is not until late evening and rises during the small hours, the light time is also over an hour after sunset and to same extent over an hour before sunrise. In the later part of summer the twilight of night lasts only a short time. Sunrise of summer nights is one of the highlights of midsummer that one would wish everyone to experience. In the beginning of August it is also possible to photograph at night, but night can be twilit. The twilight of the night deepens when the month progresses and by the end of the month there are a few hours of darkness. After mid-August the first signs of autumn colours appear and the air temperature gets colder and as a result of cold nights, mist also starts to form.  
Included
Snack's package for trip 
Bear night includes snacks that contains food, drink and utensils. Snack-packs contain thermos flasks of hot water that can be mixed with tea or coffee. Snacks are packed in backpacks that everyone carries themselves to the hide and back.  
Personal snacks and drinks are allowed if you wish, only alcohol is forbidden. When taking your own extra snacks, simple snacks are recommended and should be taken into account that the packaging doesn't rustle as this may scare bears.   
Requirements
Temperatures
May
In the beginning of May temperatures at night are about zero and by day between +5 and +10 degrees.  In the end of May temperatures at night are between +5 and +10 and by day between +10 and +20 degrees. 
June-July-August
In June temperatures at night are between +5 and +10 and by day between +10 and +25 degrees.
In July temperatures at night are between +5 and +15 and by day between +10 and +25 degrees.
In August temperatures at night are between +5 and +10 and by day between +10 and +20 degrees.
Clothing and equipment
May
There are sleeping bags in the hides. It is advised to sit in the sleeping bag on the chair. This will help you stay warm and be able to photograph comfortably at the same time. Because the weather could still be cold in early parts of month it is good to have warm general clothing, warm hat, warm gloves, woolen socks and moisture-resistant footwear.
June-July-August
In June, July and the beginning of August the hides can be hot, therefore shorts and t-shirts are suitable for clothing. By the end of August there may already be cooler nights when long-sleeved shirts and long trousers are suitable clothing. The insects are not a problem in the hides so there is no need for use of insect repellant. Avoid using insect repellants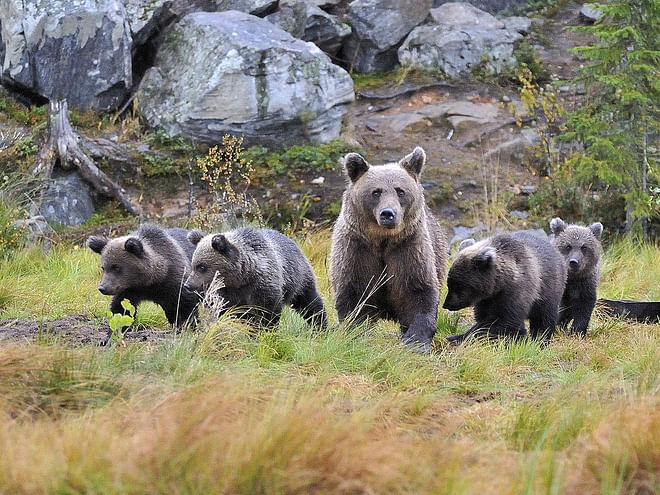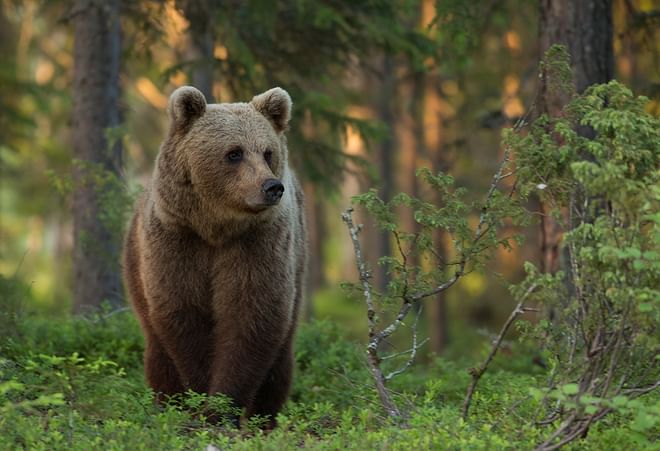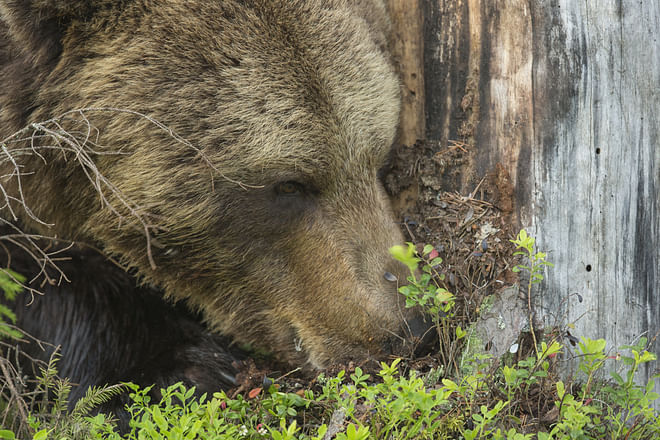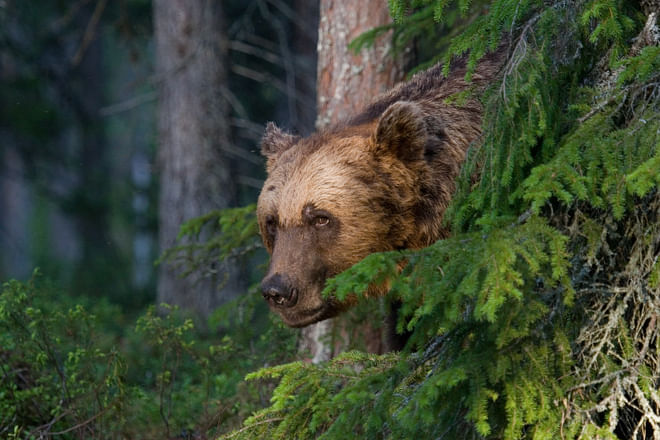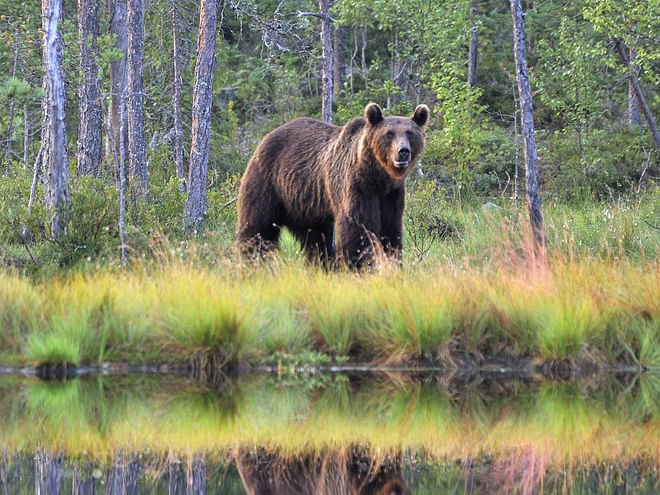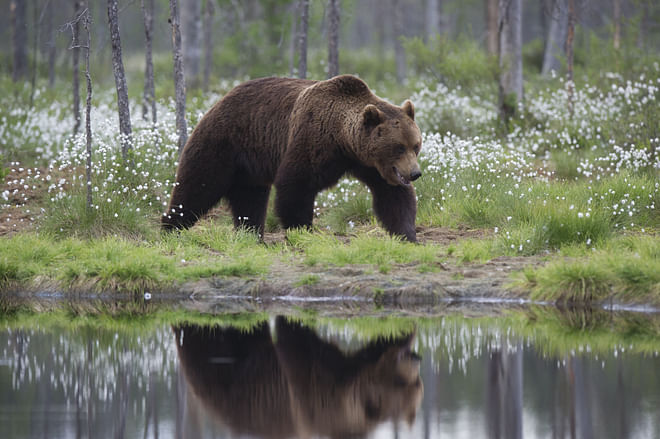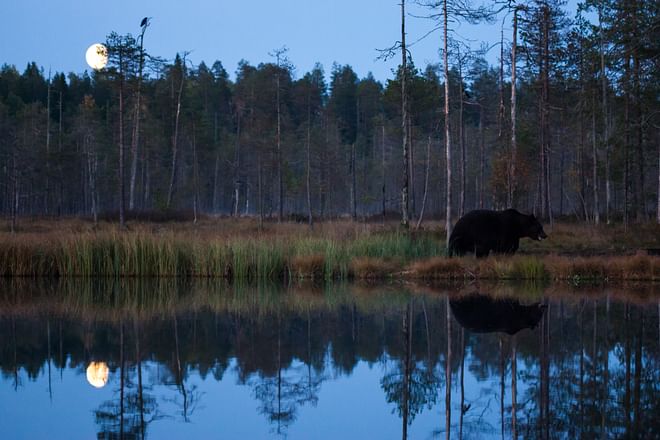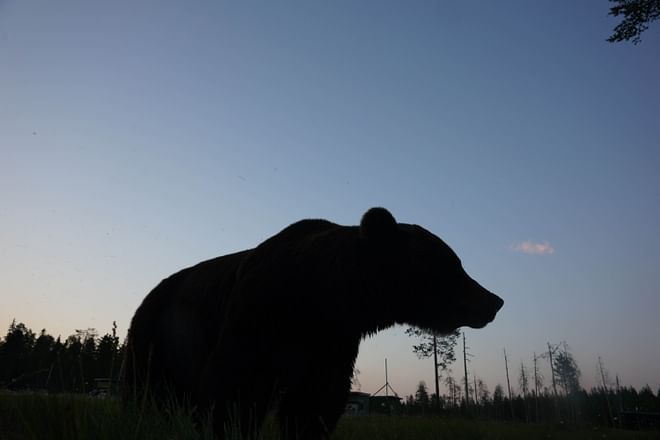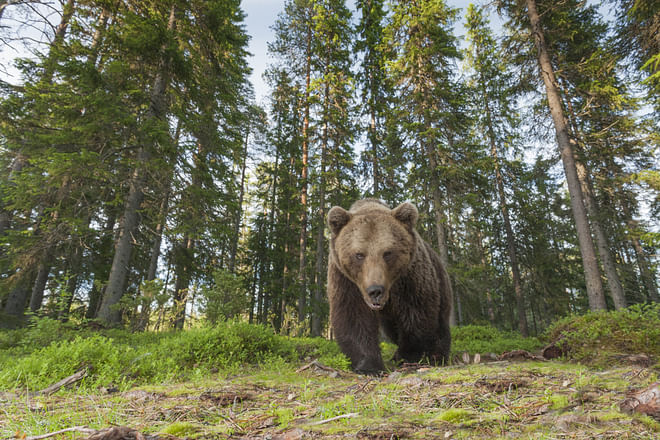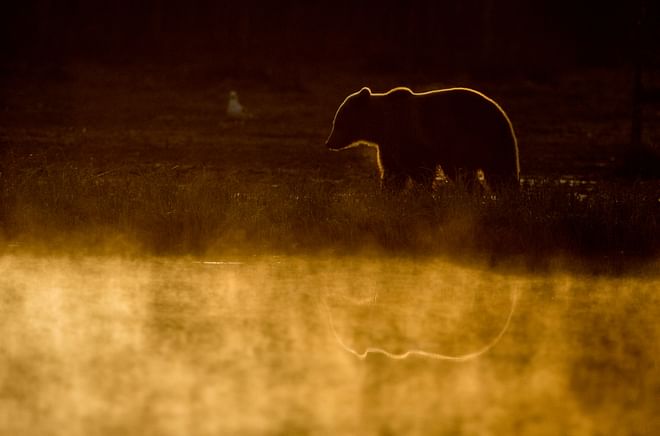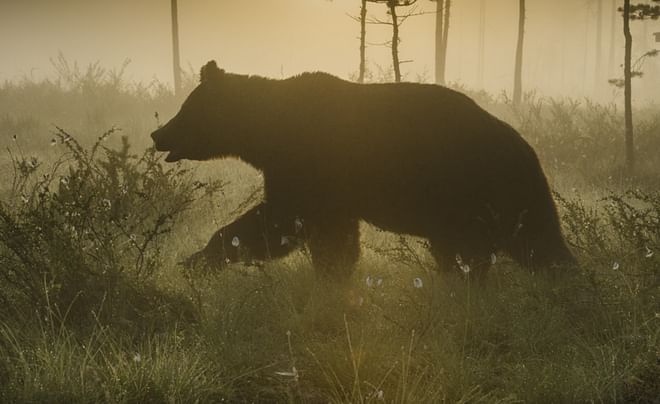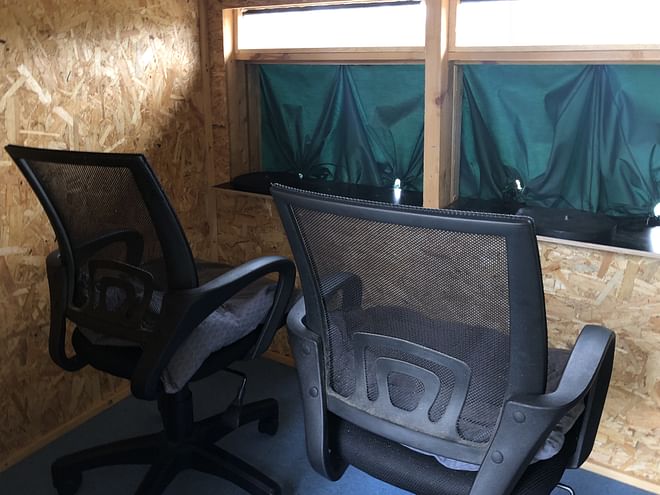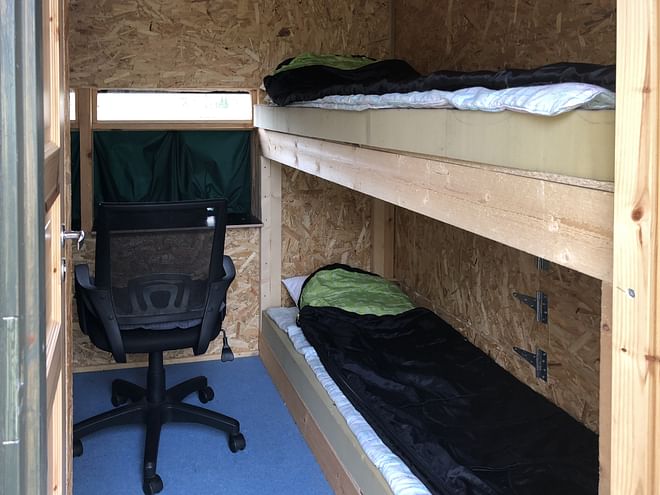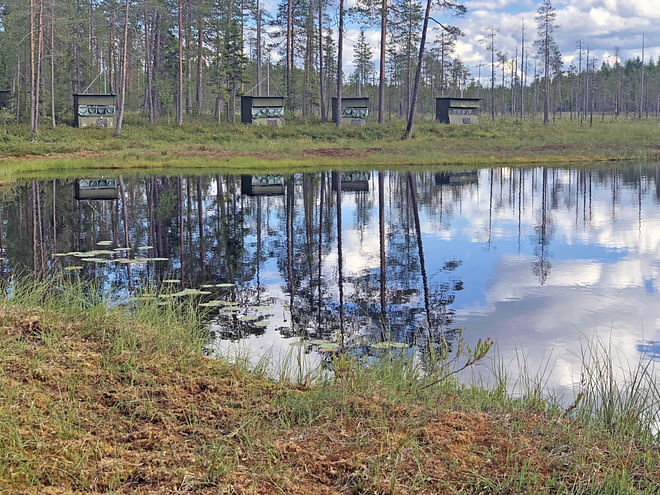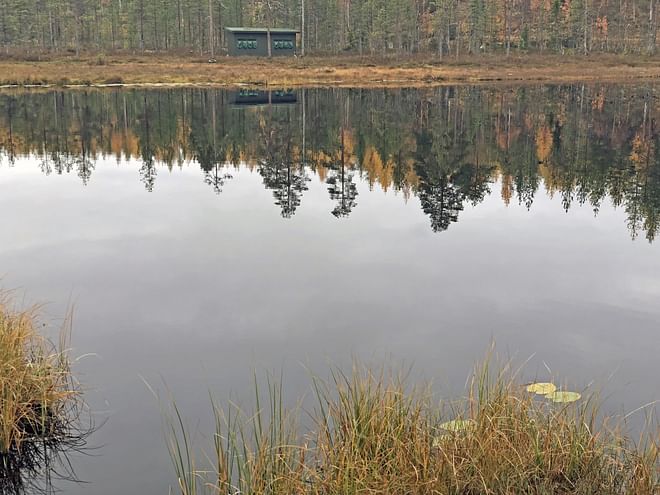 Agenda
Info of bears, bear photographing and hides
Info start in Bear Centre auditorium.
Timetable
May - August
at 5pm Info, after that a short walk to the hides (500-900 meters).
at 7am Return from the hides.
Book Online